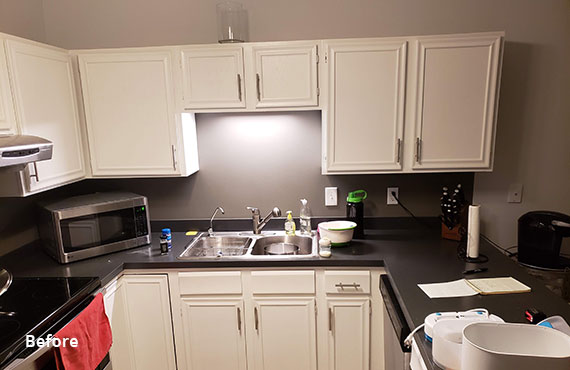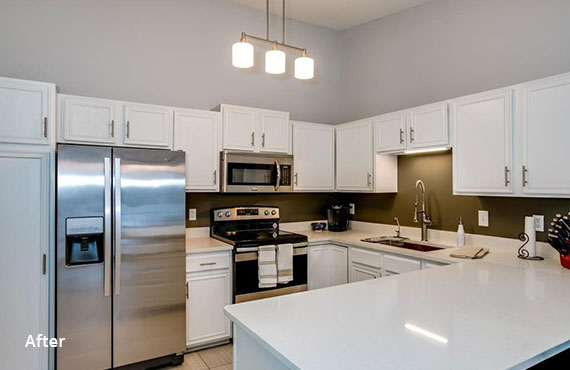 "I used Affordable Kitchens to replace our old epoxied countertops with some beautiful White Quartz countertops. From the time I first contacted them to when to they actually came and installed the new countertops was less than 2 weeks! The price is better than anything on the market and the team was very courteous and fast when they measured and installed. I will definitely be using them again in the future!"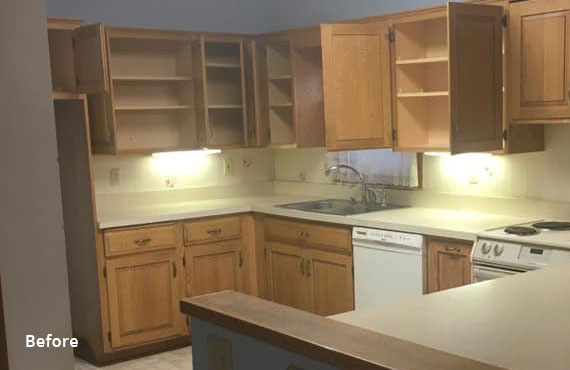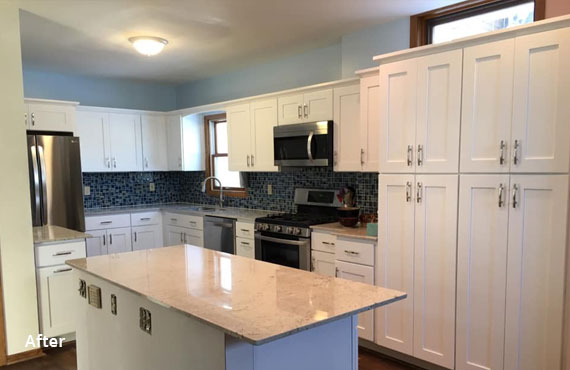 "Affordable Kitchens gave me the most competitive bid for my kitchen remodeling job. They were fast, efficient, and professional. They cleaned up every day before they left and really went the extra mile to get me back into my kitchen as quickly as possible. The entire project took a little over three weeks from demolition to completion. I have already recommended Affordable Kitchens MN to my friends. If you hire them, I am sure you will be as pleased as I am."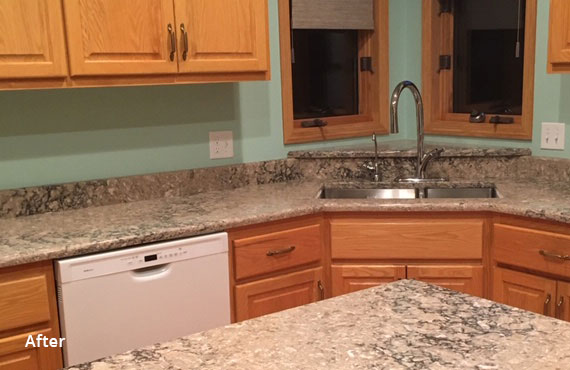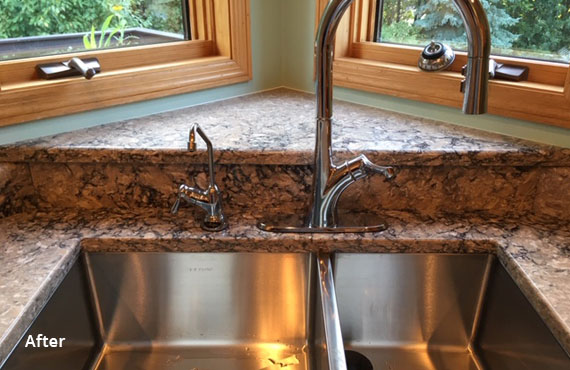 My Kitchen Is A Happier Place
"I completely trust the Affordable Kitchens team, they were respectful and professional and honored their commitments.
The work by the Affordable Kitchens team has caused my kitchen to be a happier place. At times I do just stand there a moment and smile while I enjoy the beautiful outcome."
Get In Touch With Us!
Like what you see? Connect with us and let us provide
you a free quote for your upcoming project.
Request Your Free Quote